Architectural Requests Overview
Updated by Tom Normand
Architectural Requests, sometimes abbreviated as ACC, ARC, or ARB, allow you to collect archtiectural change requests from property owners, communicate and clarify intent, and ultimately record and track approval or denial of the request.
Collecting Architectural Requests
The starting point of all architectural requests is collecting data about the request from the property owner. This process can be initiated by a property owner via the HOALife Portal or via you, the association manager, via the Dashboard.
Owner Initiating via the HOALife Portal
An owner can log into the HOALife Portal to view their submitted requests and/or create new requests.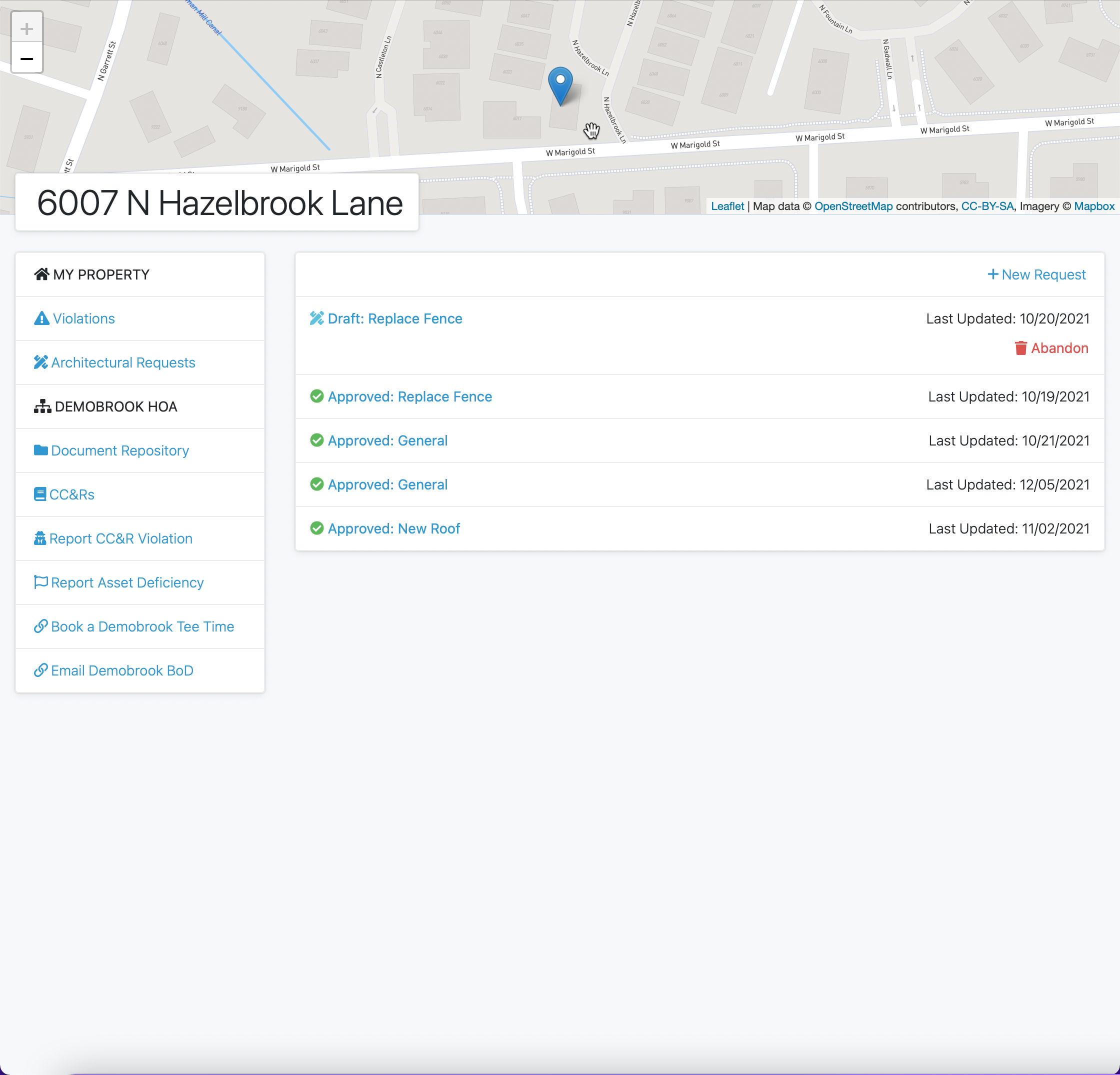 Manager Initiating via the HOALife Dashboard
A manager can view a property's existing requests or start an Architecural Request from the property page in the dashboard.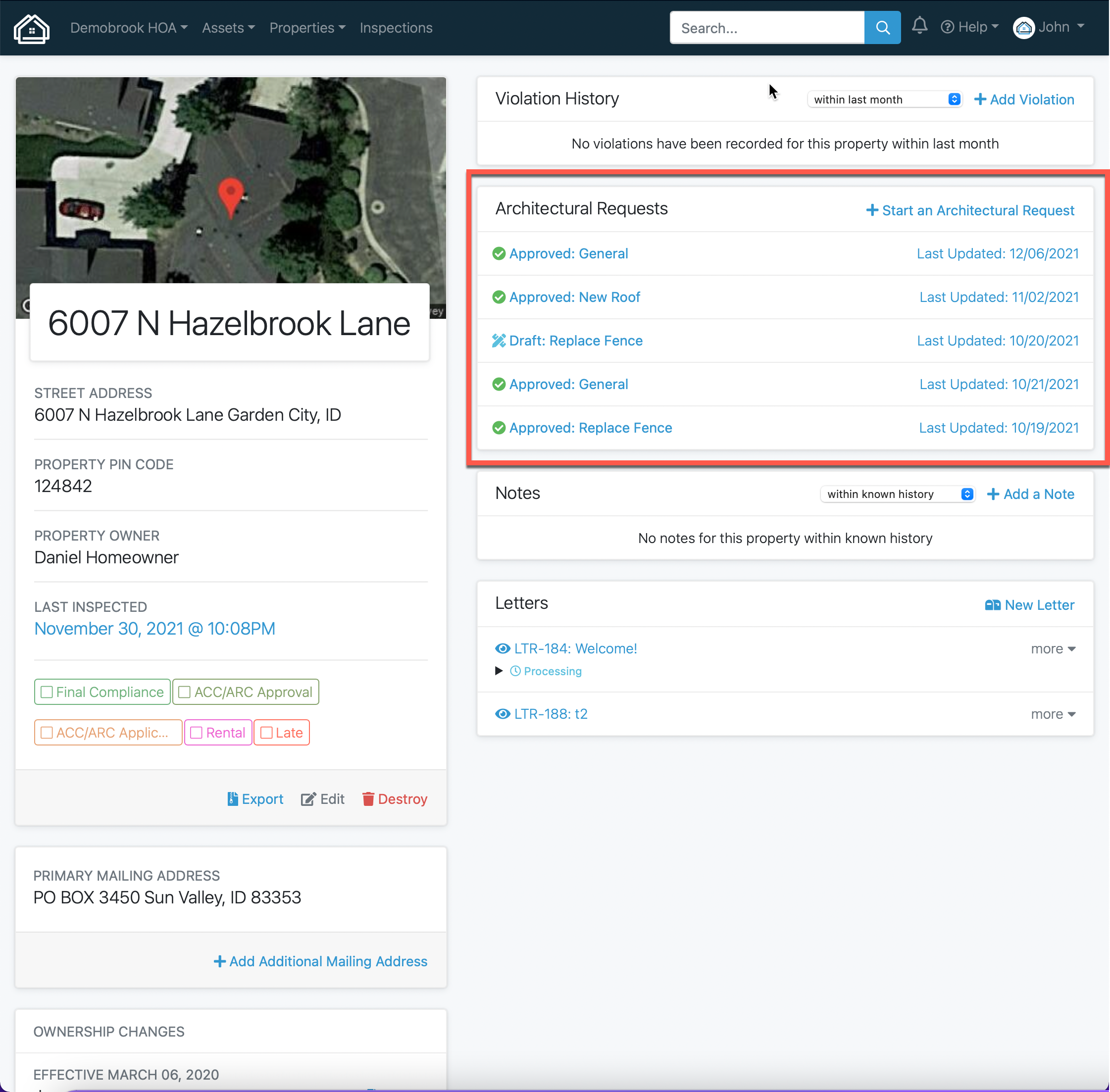 The generated URL can be shared with an owner or utilized by a manager to complete the request.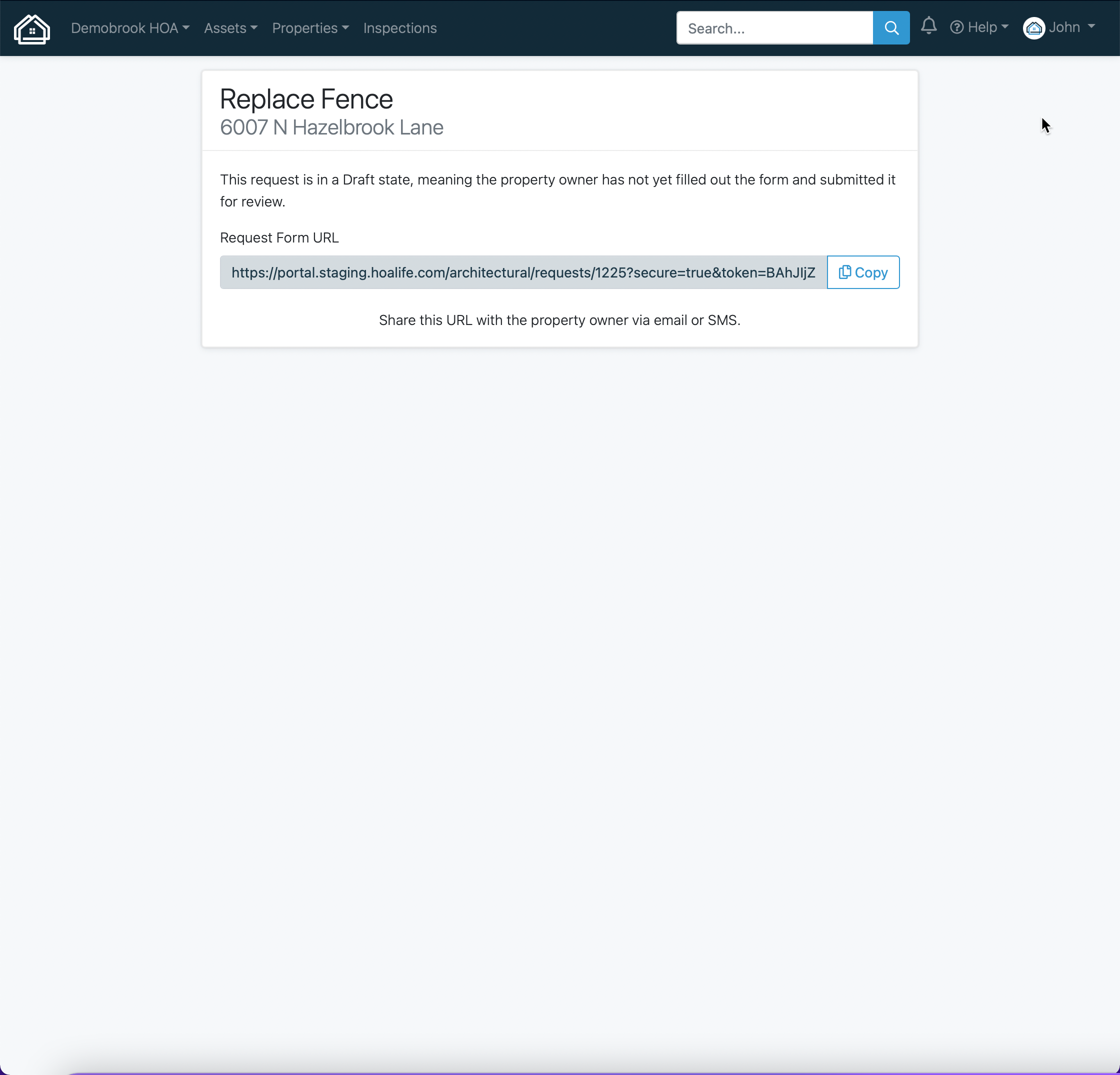 Data Collection
The data collected is customized by specifying the Architectural Request Forms available for your association. Some communities may chose to have one freeform field allowing property owners to describe the change they're requesting.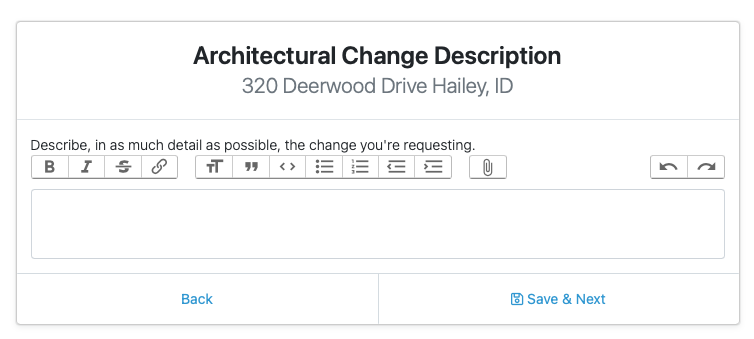 Others may want to create very specific forms with strict inputs such as files, options, date ranges, etc.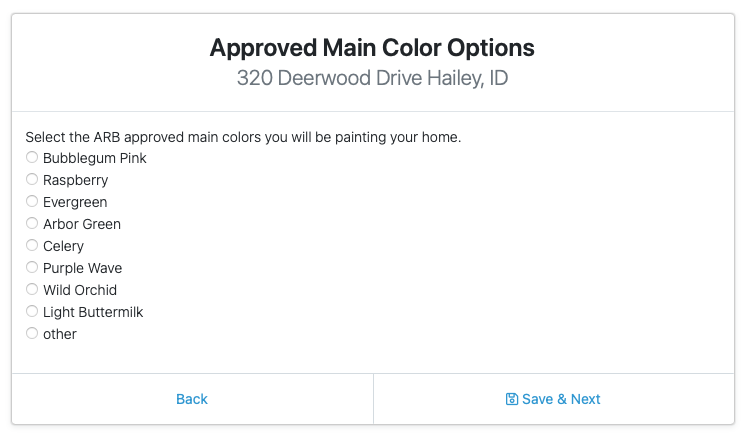 The amount of detail and precision you require for your Architectural Requests is up to you. Attach your published architectural guidelines, color pallets, etc. directly to the request form to remove ambiguity for the property owner.
Clarify and Communicate
Once a property owner has submitted their Architectural Request, you may require additional information, clarification on data input by the property owner, or general comments. Communicate with the property owner directly within the Architectural Request about the status of their request, the requirement for resubmittal, or clarification about some of the information they submitted.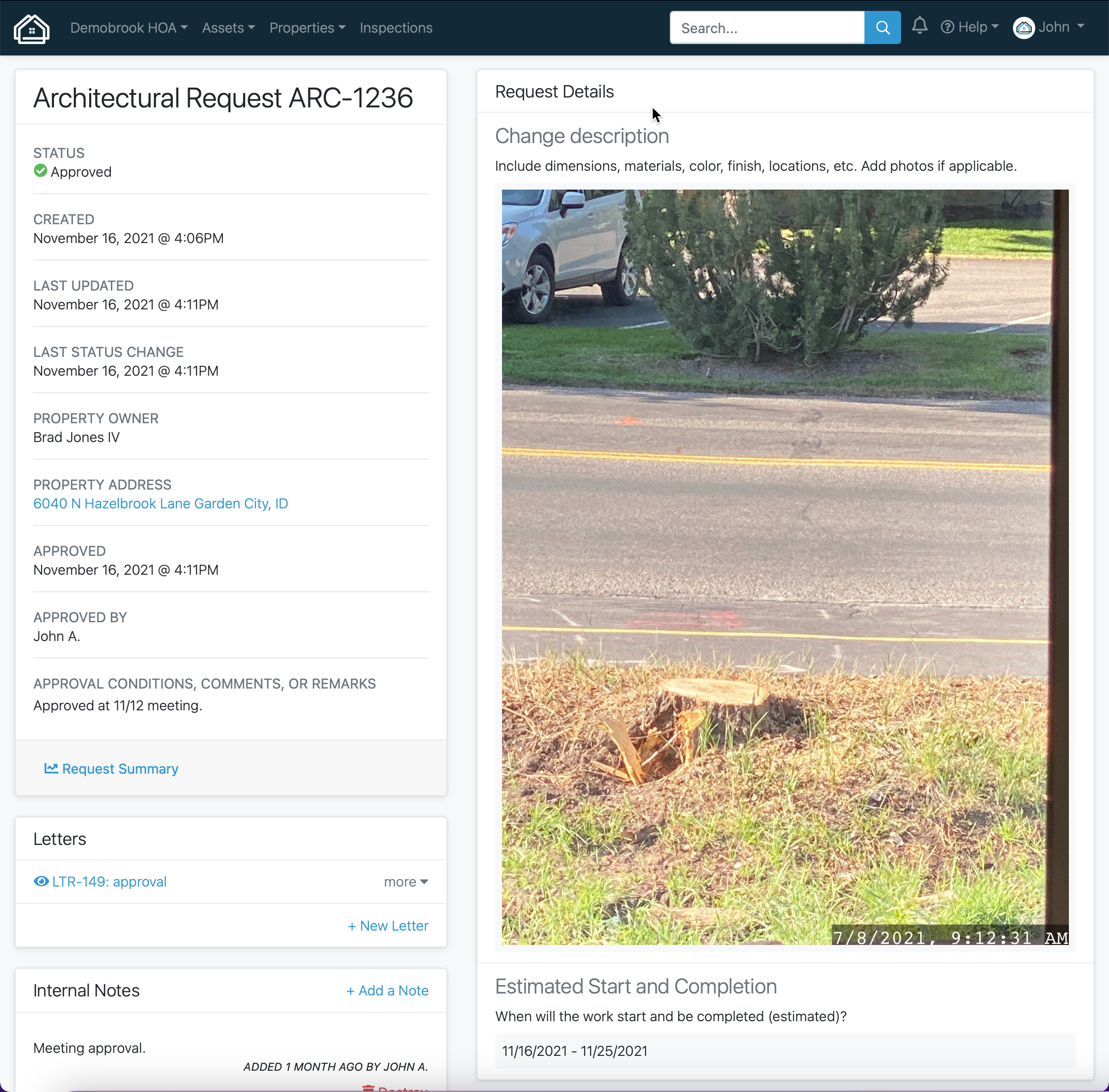 Approve and Deny
Once the property owner has submitted enough information for your Architectural Request committee to approve or deny the request, record the verdict with any comments or conditions. Follow up with the property owner with official approval/denial with an official letter if you so chose.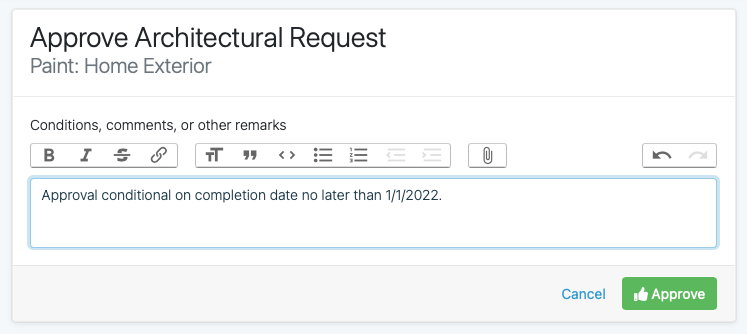 Track
You can access and track all Architectural Requests for an association by navigating to the Architectural Requests page.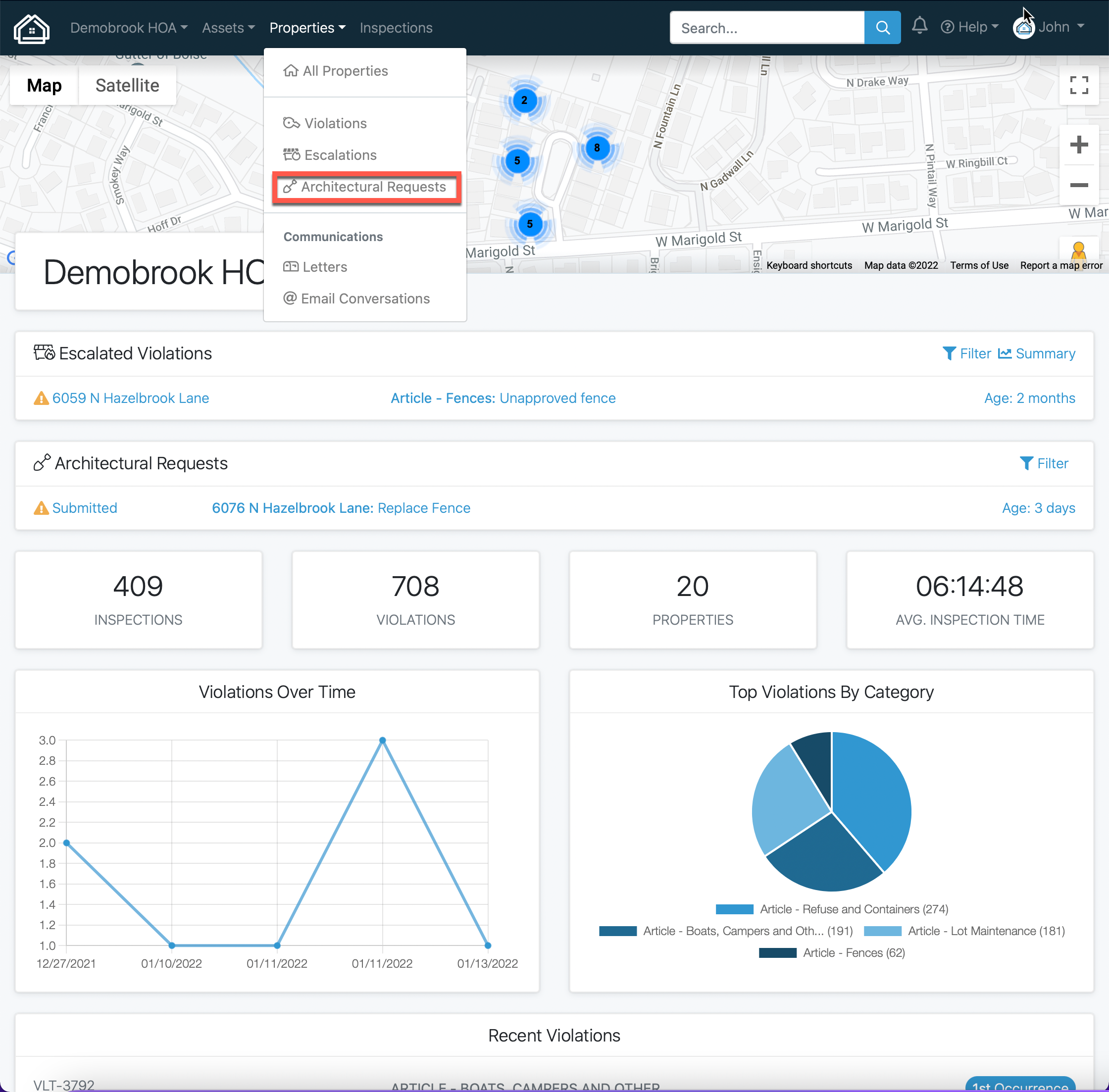 From here, you can filter, sort and view as desired.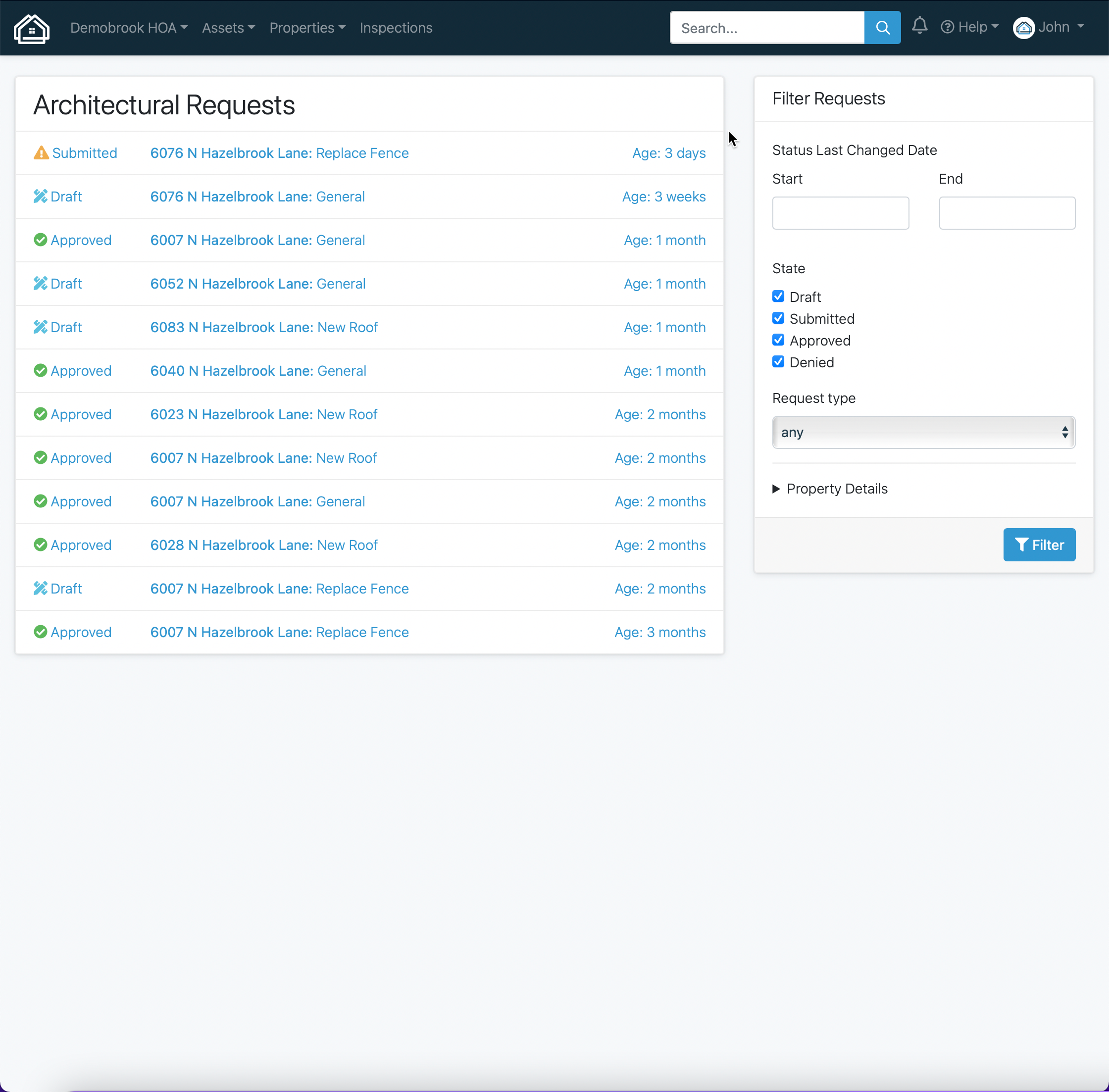 Need more help? Drop into one of our weekly Live Support Sessions!