Self-service Ownership Contact Information Updates
Self-service Ownership Contact Information Updates
Updated by Daniel Westendorf
You can direct you property owners to the HOALife Portal for self-service contact information updates. No more manually maintaining mailing address changes, emails, or phone numbers on behalf of your property owners. This will allow them to stay in contact when interacting with Violations, ARC Reqeusts, or even Accounting/Billing via QuickBooks Online.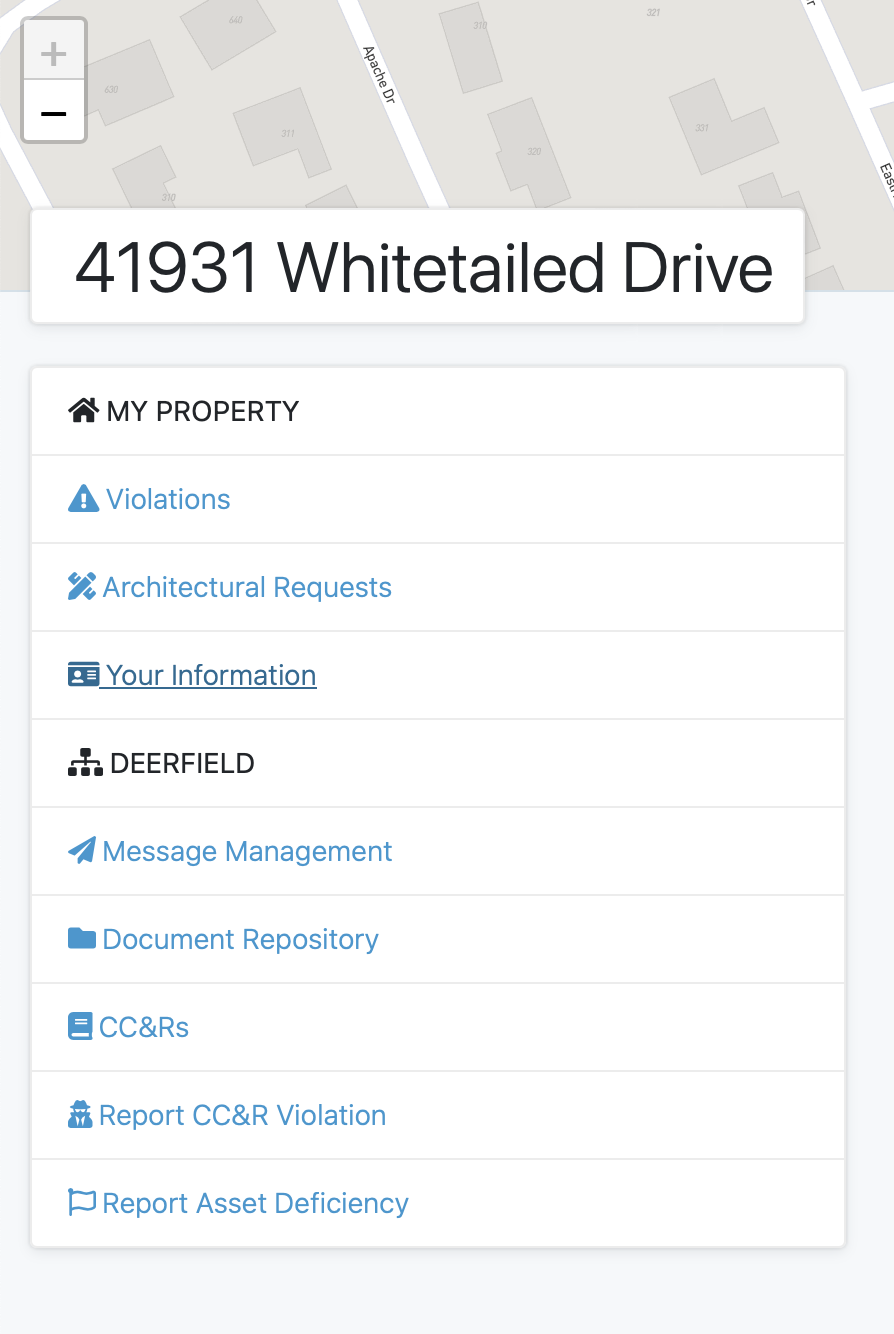 This is an opt-in feature. If you're not seeing the Your Information link in the ownership portal, reach out to support@hoalife.com for help getting it enabled.
Direct your property owners to the Your Information link where they can update their contact information prior to interacting with the rest of the HOALife features found in the portal.