Updated by Daniel Westendorf
Often you will need to remember information regarding a property which doesn't quite belong as part of a violation. Keep track of this information with Property Notes.
Add and view notes by viewing a property in the Dashboard and clicking Add Note.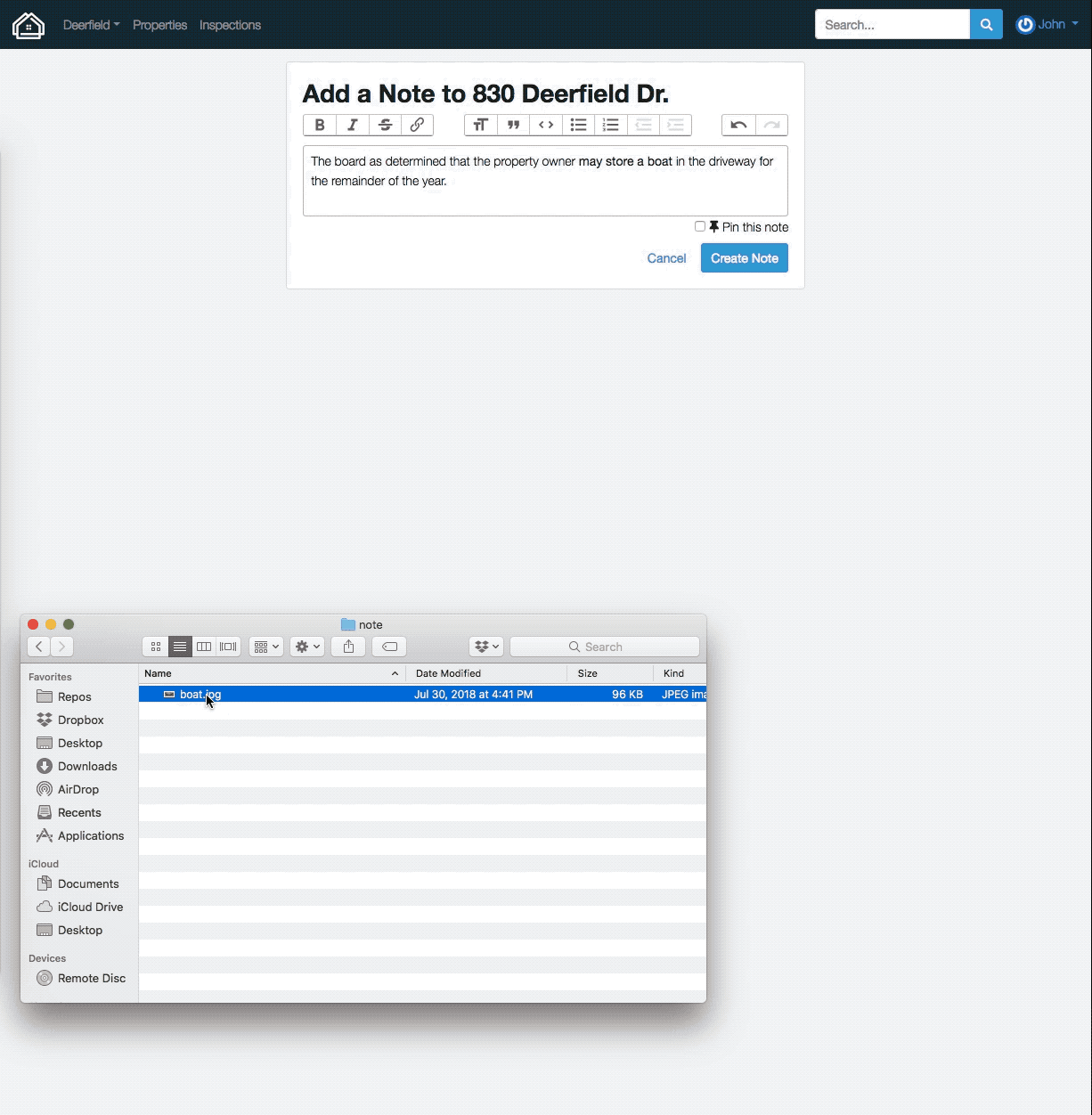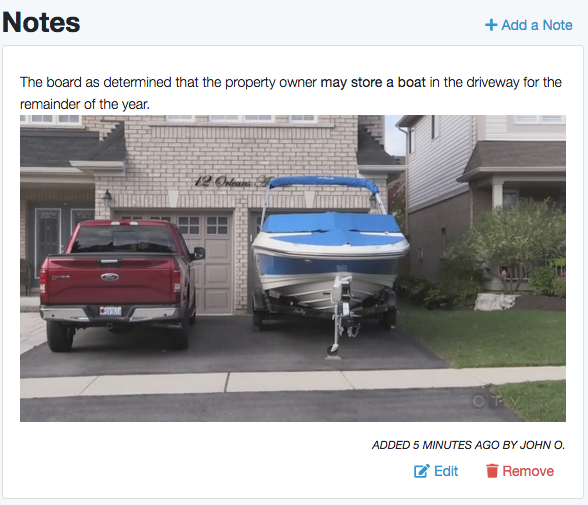 Pinned Notes
If you have information which impacts inspections or you'd like to be visible in the Inspector App, select "Pin this note" to make it visible.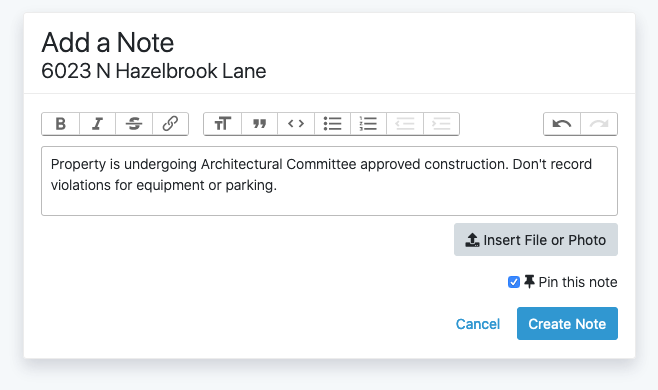 Where are Notes Visible?
Pinned Notes
☐ Violation Notices
☑ Violation Summary*
☑ Inspection App
☑ Dashboard
Notes which aren't Pinned
☐ Violation Notices
☐ Violation Summary*
☐ Inspection App
☑ Dashboard
*Only visible in the Inspection Summary if a violation was recorded for the property